Profile

Tetsuo Time
Art, Life and General Geekery!
Free Account
Created on 2012-11-02 18:28:10 (#1800610), last updated 2012-11-02 (254 weeks ago)
1,177 comments received, 0 comments posted
3,476 Journal Entries, 1,367 Tags, 0 Memories, 1 Icon

About

Mini Bio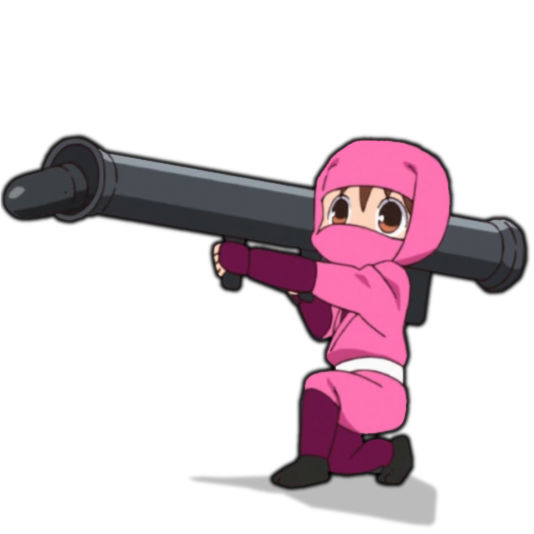 Welcome to my profile sucka!
Follow @smoke_tetsu
Stuff about me:
My main hobbies are blogging.. for which I run a blog at smoke.livejournal.com, participating in some social networks such as twitter (twitter.com/smoke_tetsu/ and facebook (facebook.com/smoke.tetsuo) playing games and collecting various things. My favorite kinds of games are shooters (first or third person), platformers, puzzlers and adventure games and some RPGs.
Some of my favorite games are the id software's games (Doom, Quake, Wolfenstein), Asassin's Creed series, Serious Sam series, LA Noire, Max Payne, Super Mario Bros., Mario Kart, American McGee's Alice, FEAR series, Left 4 Dead, Rise of The Triad, Duke Nukem, Unreal & Unreal Tournament, Vampire The Masquerade Bloodlines.
I like offbeat\weird\unique stuff and I like to check out sites such as
http://www.apartmenttherapy.com/
to check out what stylish stuff people are doing for decoration. I have a soft spot for 80's, retro and japanese stuff.

Connect
80's music
,
action figures
,
alien
,
aliens
,
animals
,
ann rice
,
apartment living
,
arcade games
,
army of darkness
,
art
,
atari
,
b movies
,
batman
,
blade
,
blade runner
,
books
,
cats
,
cenobites
,
chat
,
cheese
,
chibi
,
child's play
,
chinese food
,
clamp
,
clive barker
,
collecting
,
comedy
,
comic books
,
computer games
,
computer graphics
,
creating
,
customisation
,
cuteness
,
cyberpunk
,
cyborgs
,
dance
,
depression
,
dexter's lab
,
doctor who
,
dolls
,
drawing
,
dreamcast
,
dreaming
,
dvd
,
emulation
,
evil dead
,
fantasy
, film fakers,
fine art
,
freddy krueger
,
fruit
,
gaming
,
ghostbusters
,
giger
,
girls
,
goonies
,
gothic
,
graphic design
,
gremlins
,
h.r. giger
,
halloween
,
harry potter
,
hellraiser
,
horror
,
hot topic
,
id software
,
imagining
,
indiana jones
,
industrial
,
interior decoration
,
internet
,
invader zim
,
japan
,
jason vorhees
,
john carpenter
,
karate
,
kittens
,
kung fu
,
linux
,
living dead dolls
,
lord of the rings
,
loving
,
mac os x
,
macabre
,
macintosh
,
martial arts
,
megadeth
,
monsters
,
mortal kombat
,
movies
,
mp3
,
neo geo
,
nine inch nails
,
nintendo
, no meat!,
ogg vorbis
,
old stuff
,
operating systems
,
os x
,
pc games
,
peter pan
,
pinhead
,
pocky
,
pretending
,
puppet master
,
rob zombie
,
rock
,
sam raimi
,
sculptures
,
sega
,
shopping
,
skins
,
south park
,
spawn
, spencer's gifts,
spiderman
,
sponge bob squarepants
,
star trek
,
star wars
,
stephen king
,
street fighter
,
superman
,
survival horror
,
swords
,
techno
,
technology
,
the addams family
,
the borg
,
the fairly odd parents
,
the matrix
,
the mythbusters
,
the palace
,
themes
,
thomas harris
,
thrillers
,
tim burton
,
toys
,
trent reznor
,
unix
,
vampire hunter d
,
vampires
,
veggies
,
web site creation
,
werewolves
,
windows
,
x-files
,
zombies

People
[View Entries]

[livejournal.com]
cellybird
,
exeyel
,
fey-hathor
,
karusama
,
kemica
,
lula-neith
,
lunaly
,
marquis86
,
nymaway
,
ryokomusouka
,
seabizzit
,
tetsu-adia
,
unxp

Communities
[View entries]

Feeds
[View Entries]

Subscriptions (0)

Linking
To link to this user, copy this code:
On Dreamwidth:
Elsewhere: