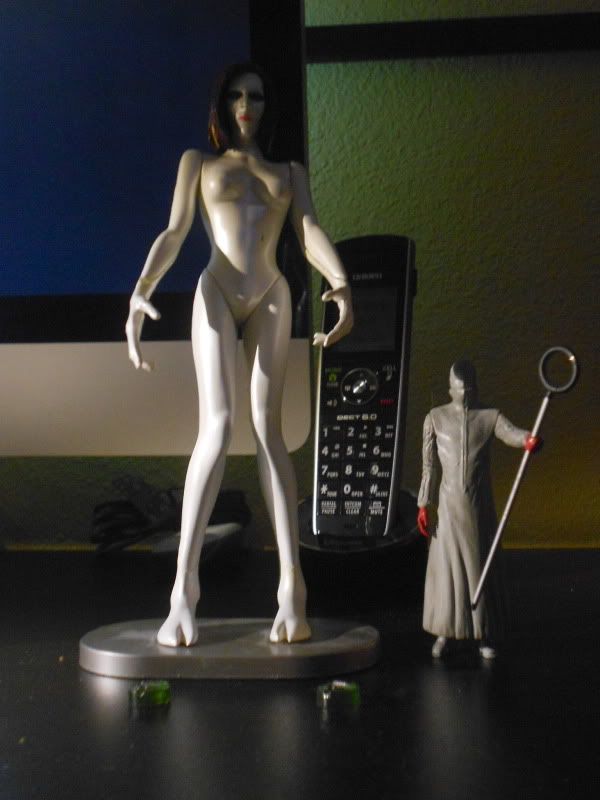 Omega by Fewture. Designed by Yasushi Nirasawa and sculpted by Yoshihiro Saito with cooperation of Manson himself.
This is one of those figures I had for quite a while now but I'm wanting to do reviews of at least my favorites in my collection. Well this one is a unique one to me and I'm happy I got it while it was still reasonable and available at retail rather than marked up. This is of Manson in his Mechanical Animals "Omega" guise. These
figures
where originally only available in japan but where later made available worldwide. It says at the article about the figures that Manson chose japanese designers because they are more "daring" than toy companies in the US. I'm not sure I would classify them as more daring than Macfarlane or something since they didn't do anything to censor the designs of some of the movie monsters they did such as Sil from Species... her figure still had the big biomechanical nipples and such and nothing in this line is anywhere near as racy as that.. but I digress...
( Read more... )