First up the second of two Lady Kinnikuman Figures... this time Lady Robin: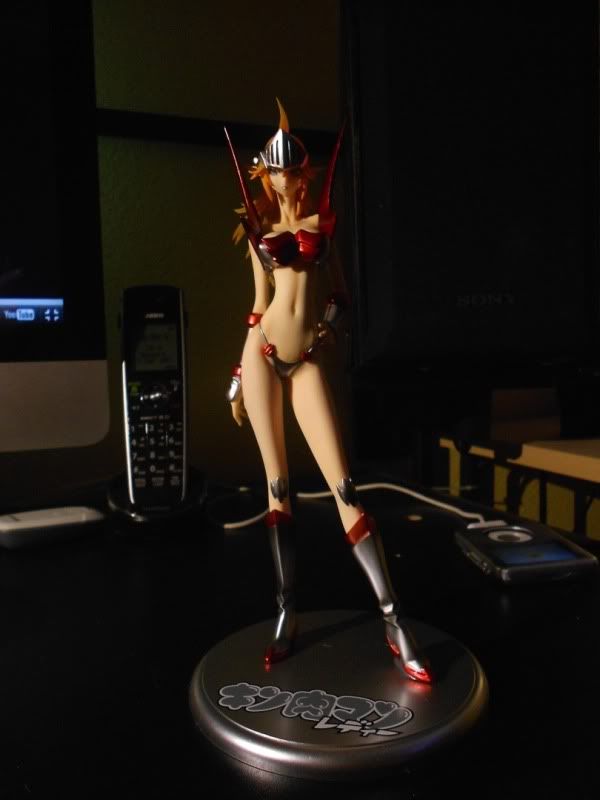 As with the last Lady Kinnikuman Figure I got this one is a very nice scuplt.. the only problems I had was the spikey things on her shoulders where kind of difficult to put on especially since I was trying to put them on backwards at first! But once I got them on all was fine... I scuffed her shoulder a bit trying to get them on though but it's in an area that doesn't show once they have been put on so it's not so bad.
I actually kind of like the base on this one better than in the previous figure because it is matte and doesn't dirty as easily. the other one got fingerprints\smudges on it easily with the translucent plastic it was made from.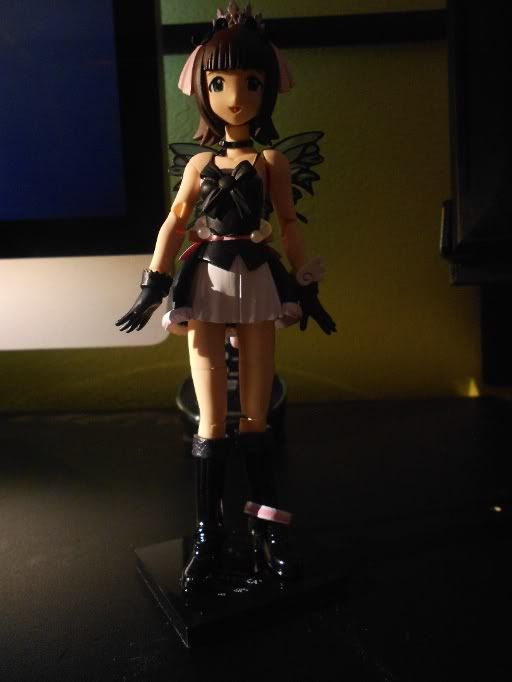 I got a second Revoltech figure this month.. their Fraulein line seems rather fragile to me and this one was no different. It was hard putting her wings on and other things at the same time but what I liked better about this one than the previous one I got was she came with a stand.
( Second part of this review is NSFW... enter at your own risk )